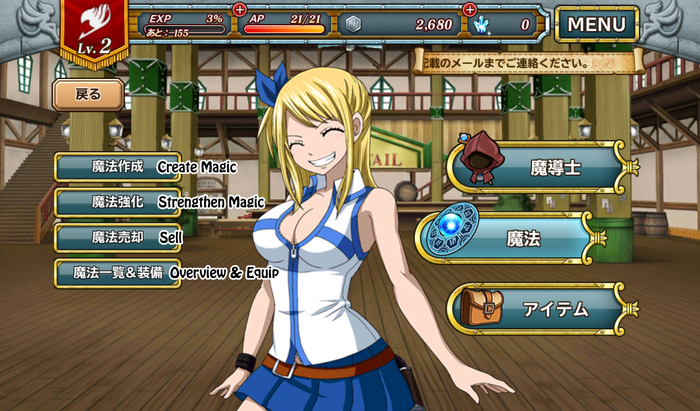 Basic information & things to note
Each character can only be equipped with up to 3 magics.
Types of magic
Inherent (固有) - character-specific
Common (一般) - not character-specific
[ALL] - for all characters
[アタック] - for attack type
[サポート] - for support type
[ガード] - for guard type
CT (cool time)
Every magic has a CT. The number represents the number of turns before you can use the magic again.
Range
Single unit (単体)
All units (全体)
Maximum level
The maximum level of magic is 20. However, this can be increased to 40 by limit breaking with the Secret Book of Magic.
Creating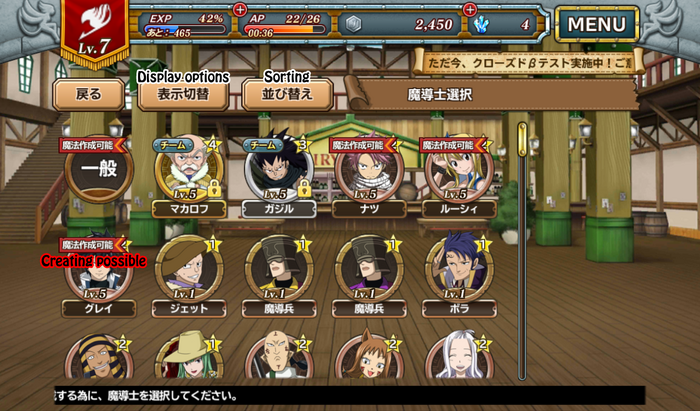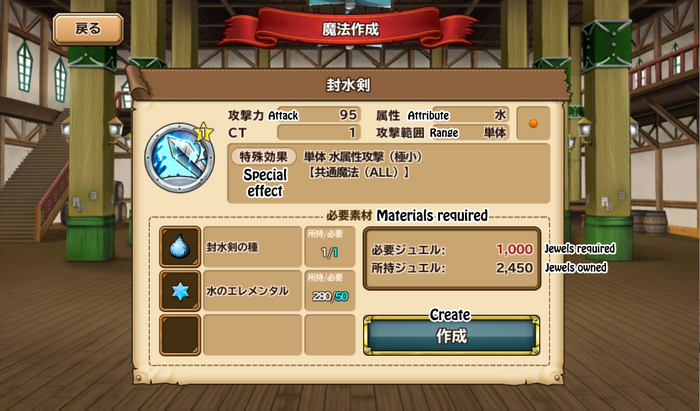 Leveling up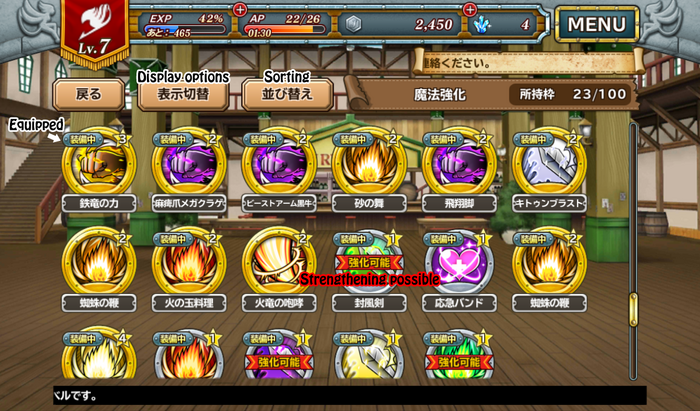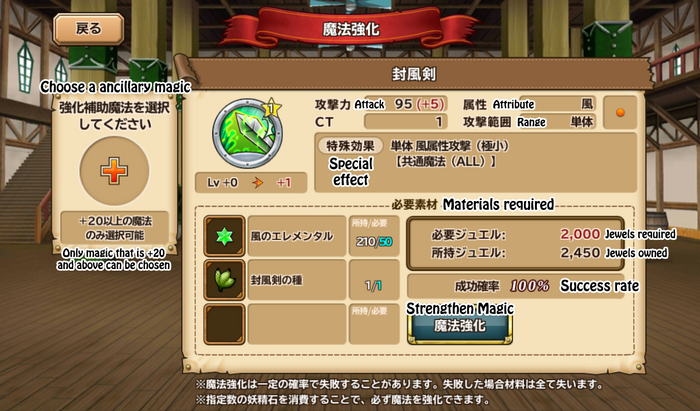 Selling
Overview & Equip